Sedation Dentistry – San Antonio, TX
Feel
At-Ease

in the Dental Chair

Do you feel anxious or uneasy at the thought of visiting your dentist for routine treatment or a special procedure that you need to preserve your smile? At Alamo Family & Cosmetic Dentistry, we want to make sure that each of our patients feels comfortable and relaxed as they do what's best for their oral health. That's why we offer multiple sedation methods! Dr. Mooney has advanced sedation dentistry training and is certified in oral conscious sedation as well, so you can trust that you're in the best hands when you visit us.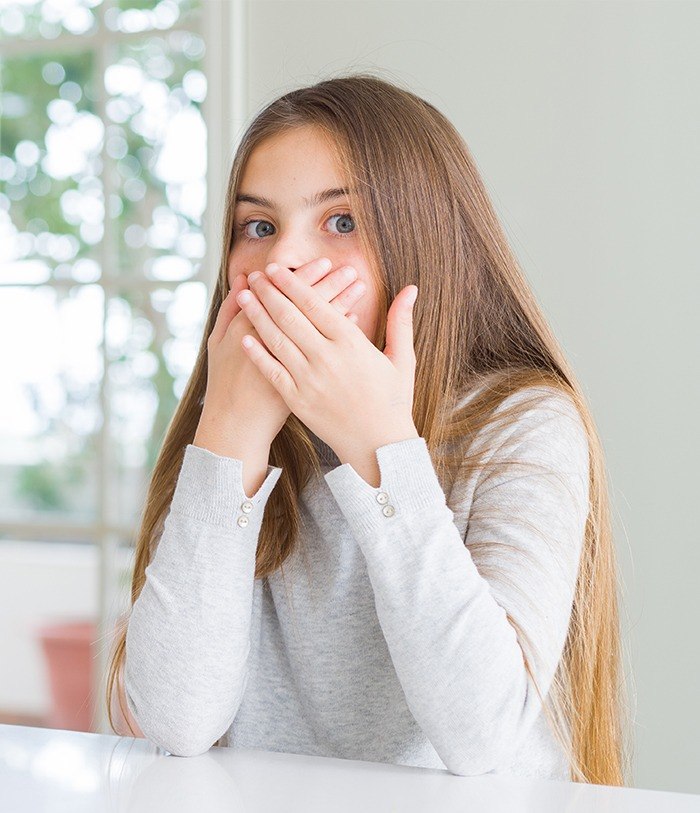 Why Choose Alamo Family & Cosmetic Dentistry for Sedation Dentistry?
Experienced Sedation Dentist
Fast-Acting Nitrous Oxide Sedation
We Accept Dental Insurance
Oral Conscious Sedation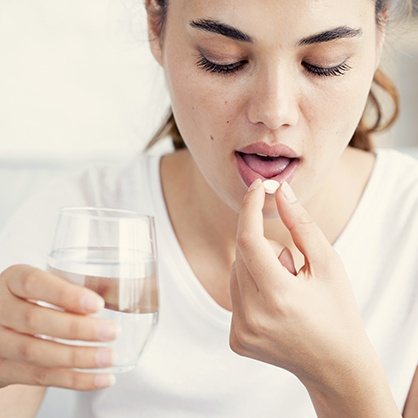 Before you come in for your appointment, we will prescribe a pill for you to take an hour before you arrive at our office. That way, by the time you reach us, you'll feel more relaxed and less stressed as we complete your checkup and cleaning or treatment. Because the effects last awhile, you'll need to plan for a trusted friend or family member to drop you off and pick you up from our office.
Nitrous Oxide Sedation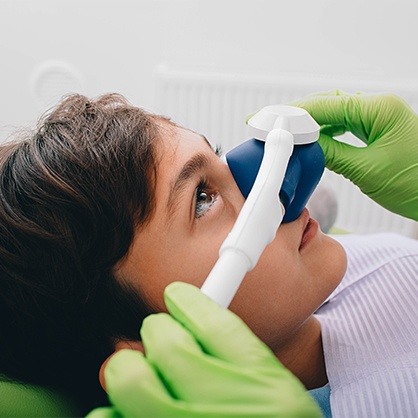 Nitrous oxide is a fast-acting sedation method that we administer in-office. When you sit down in the treatment chair, before we begin, we'll place a small nose mask on you that will allow you to breathe in a colorless and odorless gas. Within minutes, you'll feel a wave of relief and relaxation wash over you. After your treatment, we'll remove the mask, and within minutes, you'll feel back to your normal self.
IV Sedation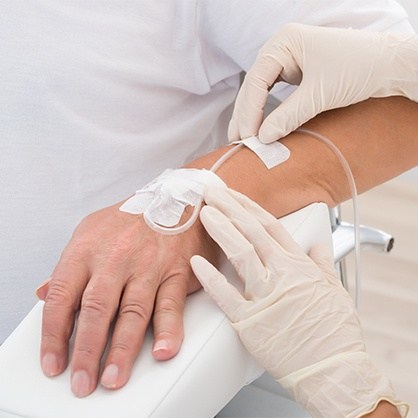 IV sedation is great for patients who experience severe and debilitating anxiety and fear at the thought of visiting the dentist. It's also helpful if you're undergoing a lengthy procedure or multiple treatments that will require you to sit in the treatment chair for a long period of time. We'll administer the sedation directly into your bloodstream so the effects will take place nearly immediately. Our team will monitor your vitals throughout the entire treatment as well. Since the effects will take a while to wear off, you'll need to be prepared to have a friend or family member drop you off or pick you up from our office.