Advanced Dental Technology – San Antonio, TX
High-Tech Dental
Gadgets for Precise Care
At Alamo Family & Cosmetic Dentistry, we're able to deliver on our promise to provide high-quality dentistry by equipping our practice with the latest technology, like our cone beam CT scanner and our digital impression system. By doing this, we're able to provide more accurate diagnoses, precisely-planned treatments, and make each of your visits faster and more comfortable. To learn more about some of the instruments you can see around our office, read below!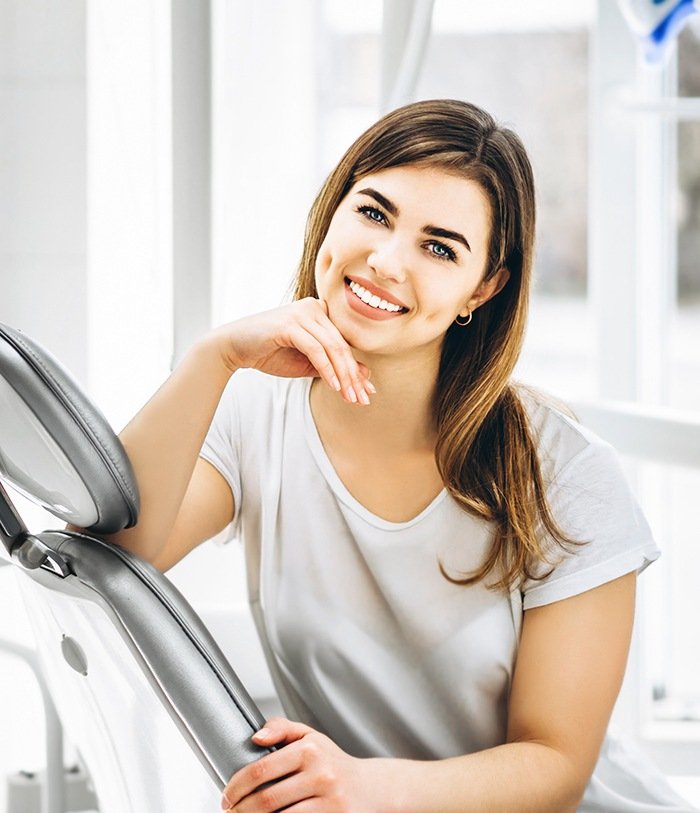 How Technology Makes Our Dentistry Better
Safe & Clear Digital X-Ray Imaging
Comfortable Digital Impression System
CEREC Same-Day Restorations
Intraoral Camera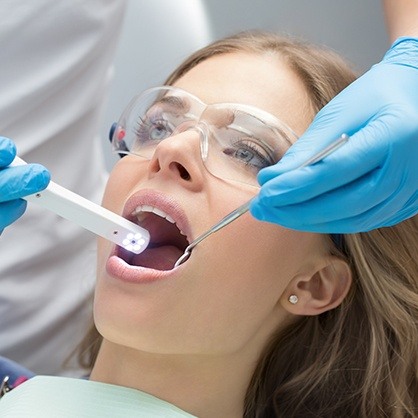 Our intraoral camera is a small handheld device that we can comfortably maneuver around your mouth to gain a larger and clearer visual of suspicious or problematic areas that are difficult to see with the naked eye. At the tip of the device is a camera that transmits video footage to a large, chairside monitor that will be next to the treatment chair. This provides us with an additional visual resource to explain the problem you face and how a certain treatment may solve it.
Digital X-Rays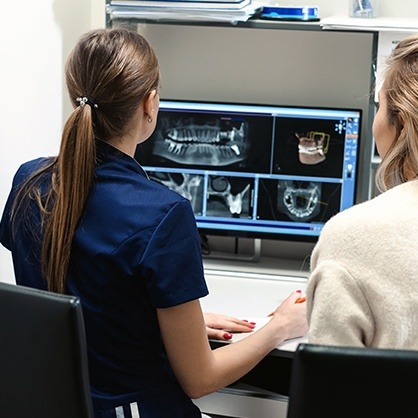 Our Dexis digital X-ray imaging system captures clear pictures of the area of your mouth that you can't see, like below the gums and the inner chambers of your teeth. Unlike old-school film X-rays, digital ones don't use harmful chemicals for the environment and don't take hours to develop. This makes each of your appointments faster and our diagnoses more accurate. In addition to these benefits, digital imaging also reduces the amount of radiation exposure by up to 90 percent, making routine X-rays safe for both children and adults.
CT/Cone Beam Scanner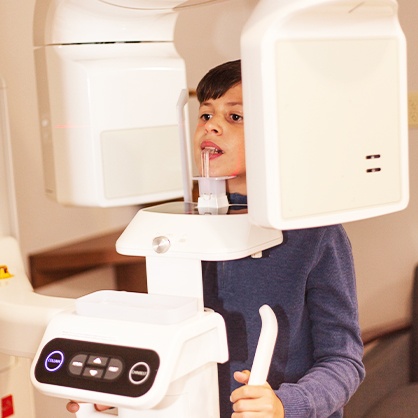 Our advanced cone beam CT scanner is a unique device that allows us to capture a complete, panoramic X-ray of your face. Not only does it capture your oral structures, but it also allows us to see dentition, facial nerves, your sinuses, and other information that is crucial to know for more complex treatments, like dental implant placement. This allows us to carefully plan these procedures to make sure that they're successful and provide the best possible results.
Digital Impression System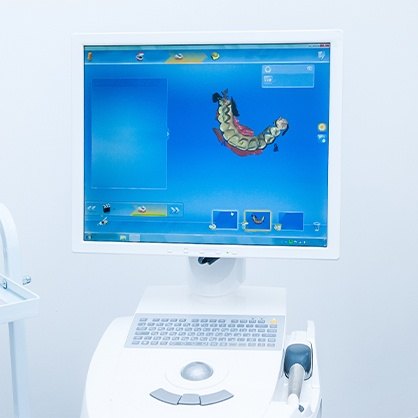 Have you ever had to get an impression taken for a crown or restoration? Typically, this process involves stuffing your mouth full of gag-inducing putty and making sure that there's no moisture on the impression. When you visit our practice, we use a high-tech digital impression system that creates a detailed blueprint of the area. This means that all of your restorations and mouthguards will be precisely fitted.